Conference speaking
It's not what's said at the conference...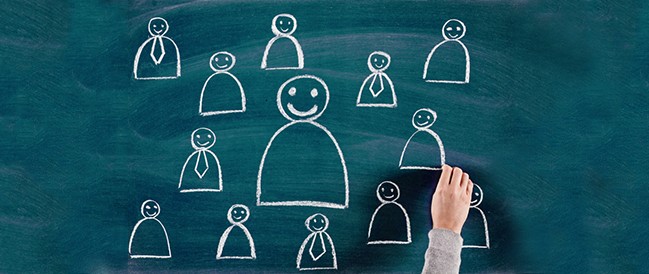 … its what your people do after the conference.
Finding the right speaker for your conference is important. Are you looking for a speaker to merely entertain or one who will have an impact on the behaviour of your people and your business results? My style is interactive, practical and designed to make your people stop, think and take action to achieve better results.
All content is bespoke to meet your business needs and requirements. It isn't about rolling out a keynote that's been given before but about spending time with you to really understand your business, developing content that will really resonate with your people whoever they are.
I've worked with sales teams from The Telegraph, Sky Media, EMAP and Fresenius Kabi, so whether you have medical reps for Johnson and Johnson at your European Sales Conference in Barcelona, 80 global senior leaders for Grayling PR's annual conference or 200 agency directors for the Drum's agency acceleration day; 200 antique dealers at your annual conference; market researchers at the Market Research Society or 200 agency directors at the annual Agency Profitability Conference, my approach to preparing a keynote is the same. It all starts with understanding your business. I would tailor the approach, title and content of my keynote to make sure it met your business needs.
Let me help you fire your team up to tackle price challenges, tough customer conversations and to justify a premium price.
Example conference keynote topics
The following conference topic titles are simply to demonstrate the kind of subjects I can cover.
Pricing more profitably
Why do smart people make stupid mistakes?
Selling to more senior customers
Clients behaving badly
What do the best of the best sales people do to exceed target?
Hit target and take Friday afternoon off!
Dealing with difficult clients
---
What others are saying
It has been a pleasure working with you on the Barcelona Sales Conference...I definitely feel your contribution...has been part of hitting our Q1 business plan. The team also requested a follow up later this year. Definitely a workshop to recommend to all sales teams. Marketing Manager UK/Ireland, Johnson & Johnson Medical
...thank you for the excellent 'masterclass'... for our annual Sales Conference…had an instant impact on our sales team – it couldn't have been more relevant and the team were engaged throughout. The skills, ideas and examples were put into practice…the sales team are negotiating more effectively with our common objection…price.   Sales and Marketing Director, Fresenius Kabi
Thank you very much for your excellent keynote at our annual conference...
...your presentation was very well received.  I was pleased that you took the first slot, as you set the tone for the entire day. Your talk was energising, humorous and very informative. I was initially concerned that this topic might be perceived as teaching antiques dealers to 'suck eggs' but there were no such accusations and I think the dealers found your pointers genuinely useful. CEO, Lapada (The Association of Art and Antiques Dealers)
I saw Chris present a talk on effective pricing to the South East England Region of the Professional Speaking Association in March 2015. The advice Chris shared in his presentation was both practical and very effective. A lot I had heard before but I needed the reminder and, most importantly, was able to put something into practice in a proposal the very next day, something that I know works and had lazily let slip. Chris's presentation was packed with such simple to implement tips and delivered with charisma and charm. I'd highly recommend Chris as a speaker to any audience of business development executives or business owners.

Andy Lopata, Professional Speakers Association
I have worked with Chris on more than a dozen speaker events and training workshops over the last 18 months and cannot speak highly enough about the content he delivers, the manner in which he delivers his content and his overall professionalism. Our audiences tend to be the owners and directors of SME businesses who operate at a high level and the feedback I have received from them after they have attended one of Chris's sessions is always excellent. Words such as stimulating, valuable, participative and time well spent are often used to describe their day.

One session that Chris presented which particularly sticks out in my mind was a 60-minute session that he delivered at one of our conferences to an audience of around 200 people last year. The presentation was highly informative and helpful and Chris delivered it with genuine energy and dynamism, which, in turn, really engaged the audience and generated plenty of discussion and debate afterwards.

In my dealings with Chris I have always found him highly professional, organised, flexible and I get the sense that he genuinely cares that the people who spend a day with him at one of his workshops leave with some new ways to approach what they do and that they feel empowered to try new things in their job.

I look forward to working with Chris for many years to come.

Managing Director , The Drum Network
Thank you so much for your conference session with the senior leadership team, we received so much positive feedback. Everyone really enjoyed themselves and said that it gave them time to reflect on the work they do on a daily basis… We couldn't have asked for more.

Sanofi Conference