The average brief is below average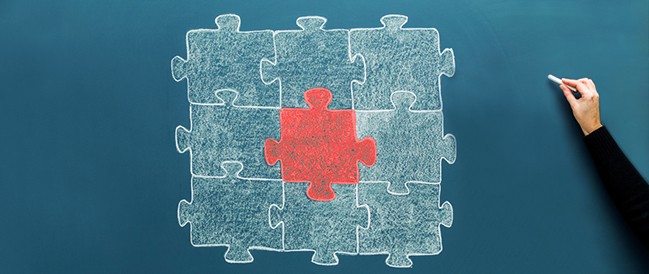 Briefs are investment decisions. Extract better briefs and increase business conversion rates with stronger proposals. Produce great proposals that win more business.
We all know "garbage in, garbage out". Most briefs are inadequate and yet typically we do nothing to improve them. It's the agency's responsibility to turn a poor brief into a great brief. With a great brief you can produce a great proposal and great work.
Briefs are important investment decisions for an agency, often absorbing huge amounts of senior time and effort yet too often we don't discriminate which we do, and don't, accept. Learn how to decide which briefs to accept, and how to invest in the right briefs. Increase your conversion rate by extracting a better brief.
What the workshop covers
Learn how to extract a great brief enabling you to hit the bulls-eye with your proposal.
Know which briefs to turn down and why.
8 questions to identify a 'waste of time' brief.
Find out how to push back on poorly thought through time wasting briefs.
Learn how to construct a business case which even the client's Finance Director will want to buy.
Discover what makes for a great proposal.
Find out how to develop a winning proposal structure.
Learn how to achieve standout with a proposal that persuades, not bores so your conversion rate improves.
Avoid the classic mistakes in proposals.
Exercises and role plays
The workshop is interactive and will include exercises and role plays such as:
Review a recent proposal – title, content, layout.
Develop a brief and proposal improvement plan.
---
What others are saying
...our team now constructively push back on deadlines effectively without any negative response from clients. They ask more questions resulting in better briefs and longer timelines. We have cut down the amount of time spent on unnecessary work, but the biggest and by far the best result has been to recover more fee for work already completed ... that in the past we would not have asked clients to pay. Managing Director, Aurora Healthcare Communications
Chris ran a Negotiation skills session for the Board and we all agreed it was probably the most valuable session of recent times at Red...his sessions are the first we have seen that explain the approaches clients take to undermine agency charging models. Chris has left us with an array of techniques to combat the worst excesses and strategies to actually build revenue... meet with Chris... CEO Red Consultancy
The day our team spent with Chris was truly invaluable. I have no doubt it will impact very positively and very quickly on our business. Chris's background in our sector means that he knows exactly the challenges we face and therefore the session wasn't overloaded with unnecessary theory but filled it with really practical, thought-provoking advice. It's helped put the spotlight even more on commercial best-practice and has served to increase the confidence of the team even further when it comes to negotiation. I can't recommended Chris highly enough (although, not to our competitors!!!) Managing Director, Brandhouse
We just won Muller... another name ticked off the "Dream Dozen" list you inspired us to create...we have now won three from the list...Thanks for all your help with our new business development, our time with you continues to pay dividends...a new chapter in our company's development...we look like a very good advert for your new business training… Creative Director, Blue Chip Marketing