Stop coming second (New Business Pitching)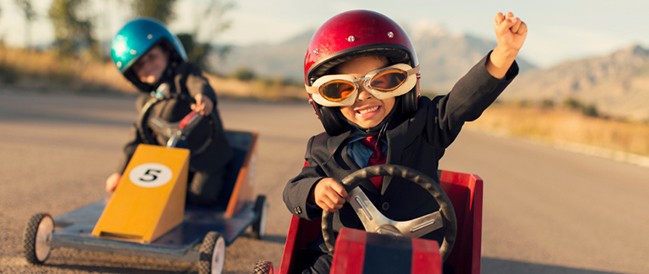 How to win more new business pitches.
"You came a really close second" New business pitches are expensive, burn huge amounts of agency senior time and can sometimes feel like the gods are against you. Winning new business pitches is the sign of a healthy agency. How do you get better and better and improve your new business conversion rate? Alternatively, if you're on a downwards roll, how can you turn it around and start winning again?
What the workshop covers
Learn the secrets to improving new business conversion rates.
Understanding your audience, their behaviour and identifying their hot buttons.
Deciding which prospects to pursue and which to avoid. The 5 key questions to help you decide where to invest your time and effort wisely.
Chemistry meetings – win the pitch before the pitch.
Developing an effective pitch timetable – using the time to best effect.
The 10 commandments of a winning pitch.
Roles and responsibilities in the pitch. Opening and closing. Body language and language.
Understand what frustrates clients in pitches.
Turning losses into wins. Getting useful feedback beyond "you came a really close second".
Your new business pitching action plan.
Exercises and role plays
Identifying your priorities to improve your conversion rate and new business success.
Creating your new business action plan.
---
What others are saying
Chris's training style is inclusive, informative and challenging... It made our teams sit up and take notice... It allowed people to feel confident in their own abilities... using Chris's practical tools and advice... challenging clients, working towards great briefs, significantly improving client relationships and improving our business.In the last two years our new business GP has risen over 300% and profitability almost doubled... we now know where to focus and how to work smarter! Managing Director, Palmer Hargreaves
...our team now constructively push back on deadlines effectively without any negative response from clients. They ask more questions resulting in better briefs and longer timelines. We have cut down the amount of time spent on unnecessary work, but the biggest and by far the best result has been to recover more fee for work already completed ... that in the past we would not have asked clients to pay. Managing Director, Aurora Healthcare Communications
Chris is the perfect 'latent potential unlocker'. He's perfected the art of teaching all levels to understand, have confidence in and use, fast working, value driving commercial strategies... my team have increased in confidence, are having ballsy conversations with marketing clients and procurement alike....mutual trust grows...

Each course we run with Chris pays back within a month. The payback tends to be a mixture of better briefing from clients to get better results, reduced over-servicing and/or doors opening to other parts of the client's business as they value the impact and confidence we build in them. I couldn't recommend Chris highly enough

Managing Director, Propellernet