Client conversations that win business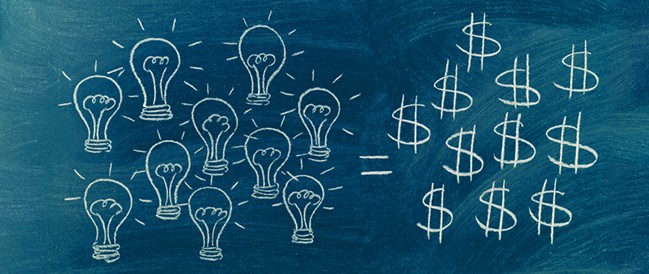 Have confident conversations with senior decision makers, using powerful questions, listening and objection handling.
Great business is built on great relationships which come from great conversations with senior decision makers. However the danger is you will be passed down to the person you sound like. Make sure you stay talking with senior decision makers, especially the C-suite.
Sales is a dialogue, a two way conversation, not a monologue.
The critical success factors of great client conversations include great incisive questioning and listening skills.
Learn how to ask great questions and handle classic client objections.
What the workshop covers
Develop a bank of powerful questions to ask clients and learn to actively listen to build rapport.
Uncover your clients' needs, challenges and aspirations.
Generate more business with existing and prospective clients.
Learn how to plan and hold conversations with senior clients – how to move up the food chain to the C-suite.
Develop strategies for conversations with CEOs.
Anticipate and handle classic objections from clients.
Exercises and role plays
The workshop is interactive and will include exercises and role plays such as:
Plan your bank of powerful questions to ask your client or prospect.
Plan a sales conversation with your client.
Plan a 3 minute conversation with the C-suite to initiate new opportunities.
Handle challenging tough client conversations exercise.
---
What others are saying
Negotiation. We all claim to be masters, but are we? After the Merrington Magic you will be. The sessions are as scary as they are useful... crammed full with practical ways to manage negotiations for the better... Executive Chairman, Bright Blue Day Ltd.
It has been a pleasure working with you on the Barcelona Sales Conference... I definitely feel your contribution... has been part of hitting our Q1 business plan. The team also requested a follow up later this year. Definitely a workshop to recommend to all sales teams. Marketing Manager UK/Ireland, Johnson & Johnson
...your experience of agency life was a real benefit and hit the spot with our senior team...people could immediately put what they had learnt into practice. I have witnessed a lot more confidence from people when they handle a tricky client negotiation and now don't spend weeks avoiding the issue! I particularly appreciated the fact you took time to understand the company, our culture and approach...to make sure the content reflected our needs. Director, Fishburn Hedges
...thank you for the excellent 'masterclass'... for our annual Sales Conference…had an instant impact on our sales team – it couldn't have been more relevant and the team were engaged throughout. The skills, ideas and examples were put into practice…the sales team are negotiating more effectively with our common objection...price.   Sales and Marketing Director, Fresenius Kabi
Your delivery of the Consultative Selling, Negotiation and Presentation Skills modules has been a real success. Every piece of feedback, without exception, has been positive. This is both in terms of the course content and your engaging style. In the first week after training we calculated a real increase in sales of over £40,000. Our Human Resources Director, is delighted with the results, we very much hope that you will continue to be a business partner with us.

Thank you for your energy and enthusiasm for the subject matter and for sharing your level of knowledge with the teams in a fun and focused way.

Learning & Development, Telegraph Media Group
The work Chris Merrington did with Emap's recruitment sales teams before he undertook a six session training programme was as important as the training itself; he investigated our markets, spoke to the sales teams, listened to sales calls and really worked hard to understand the motivation behind our investment in both paper and online sales training.

The result was a series of popular, inventive and interactive but, most importantly, practical sessions which resulted in an almost 100% success rate in up selling online packages...

Head of Recruitment Sales, EMAP