Insights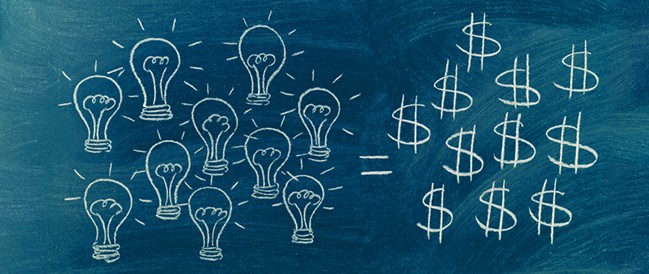 The numbers set you free
A few years ago I interviewed 21 of the most profitable agencies in the UK asking them how they were achieving their phenomenal levels of profitability.
One group CFO I interviewed said the above words. He then went on to explain that when you hit your numbers, as CFO, he leaves you alone to run your business, your clients, your team how you want to. So hit your numbers and then let the CFO busy themselves with other agencies and other teams who aren't hitting their numbers.
When you are hitting your numbers as an agency that gives amazing confidence to keep pushing. And then the numbers truly set you free to be more bullish, brave and ballsy. Your confidence can be tangible and will attract new clients to you.
When you aren't hitting your numbers, typically I see agencies making decisions which keep them 'stuck in the mud'. They become desperate pursuing the wrong clients, poor briefs, inadequate budgets and insufficient time. The result? More poor quality work.
Survivors, as opposed to Thriver agencies, sometimes get too obsessed with minor details on the numbers – they focus too much on historic numbers and measurement rather than forecasting what will happen going forward and how to improve that forecast. They can't see the wood for the trees. The ability to see the big picture is vital and then to swoop down periodically into the detail to sort out any problems before they grow.
Each Thriver agency had clear KPIs they measured. As well as tracking revenue and net profit, some tracked their NPS (Net Promoter Score), their recovery rates and billable utilisation by department. Know which numbers are right for your agency to track.
Over-dependence is often over-looked. It is too common for a Survivor agency to be over-dependent on one or two clients but think all is ok. One of our Thriver agencies recommended if this is the case to "sort out your new business pipeline and marketing". My recommendation is no client bigger than around 12% of your revenue.
Survivors sometimes 'tinker' at the edges looking for marginal incremental improvements rather than fundamental business improvements. Too often Survivors delude themselves. Classic delusional behaviour includes thinking because you've had a client for 10 years you will keep it for another 10 years. If that client is one that your agency is over-dependent on then this could be a dangerous belief.
No client is forever. Leo Burnett in the US discovered this when they lost McDonalds in 2016 after 35 years who had been spending $970,000,000 per year. That's just shy of a billion dollars.
"The numbers set you free" is one of the key learnings in the report, Survivor to Thriver, a collaboration between Kingston Smith, the accountants and Spring 80:20/Chris Merrington. For more information on the report, send me an email: chris@spring8020.co.uk
no comments