Insights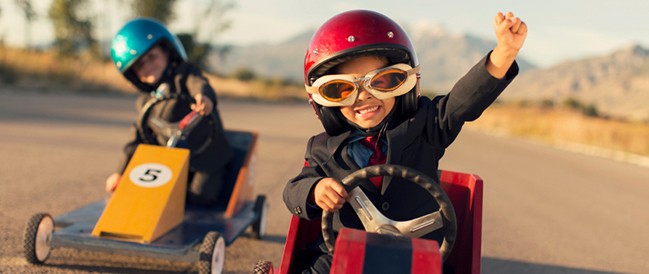 One step beyond
In 1979 Madness released the single "One Step Beyond". Listening to it the other day got me thinking: How can you be "One Step Beyond" for your clients? How can you provide massive value for your clients which they will continue to appreciate? And hopefully pay top dollar for?
Your clients hopefully know where their business is. Where they need help, especially in these times of uncertainty, is being able to see the future – the future in terms of their market, customers, competitors…..
When I'm working with agencies looking at how they can differentiate themselves and have a compelling and persuasive value proposition we look at what their clients really value. Most clients, like most agency people, don't have enough time to think, I mean really think. Because "we don't think as much as we think we think".
So if you can help your clients, especially senior clients, see the future sooner and clearer you will be seen by them as a valued Trusted Adviser.
The more you take time to think about your client's business, customers, marketplace and competitors this will give you huge benefits.
Firstly you will find you have better, more engaging conversations with both new and existing clients.
Secondly the csuite and senior decision makers will want to involve you in their most important challenges and decisions.
Thirdly it will help to justify your premium fees. Finally, you will be more easily and more often re-engaged by your clients.
So, the next challenge is how to be one step ahead. Read broadly; business books, articles, quality publications like the Harvard Business Review, watching TED talks. Have engaging business conversations with clients to understand their challenges, take time out to think more and have your own point of view.
So how will you be at least one step ahead for your clients?
I've studied what the most successful agencies do to grow and also what the least successful agencies do to stay stuck. Add this to my own 20 years agency career at director level plus 15 years consulting with over 120 agencies. In my workshops I share the gold nuggets I've learnt to transform your agency's profitability and productivity. Can I help take your agency to the next level to fulfill its potential?
no comments