The cross-selling goldmine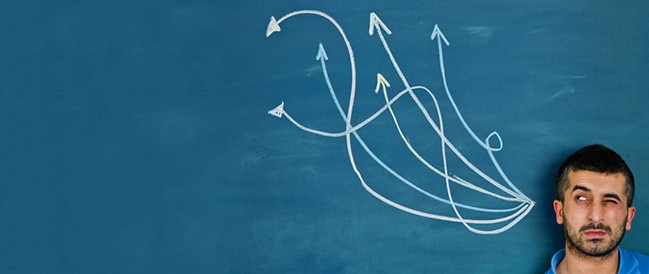 Grow your skills in selling your other services to existing clients.
"Would you like fries with that?" is not cross-selling.
Cross-selling is a brilliant strategy to strengthen your client relationships and lock in the agency-client relationship even more securely. It can also be one of the most lucrative selling strategies an agency can use. Yet too often we don't cross-sell either through a lack of confidence or lack of knowledge of how to sell those other services while competitor agencies are picking up business that should be yours! Selling a wider range of agency services to your clients makes you more 'sticky'.
What the workshop covers
The business benefits of cross-selling.
Asking great questions to identify the client's broader business needs and the cross-sell opportunities.
Learn how to sell the different other services within your business.
Develop cross-selling conversations.
How to handle the top 10 client objections in cross-selling.
Avoid the pitfalls and learn the rules of cross-selling.
Exercises and role plays
Role play objection handling for cross selling.
Cross-selling conversation development plan.
Cross-selling action plan.
How to spot and qualify cross-selling opportunities.
---
What others are saying
Chris is the perfect 'latent potential unlocker'. He's perfected the art of teaching all levels to understand, have confidence in and use, fast working, value driving commercial strategies... my team have increased in confidence, are having ballsy conversations with marketing clients and procurement alike....mutual trust grows...

Each course we run with Chris pays back within a month. The payback tends to be a mixture of better briefing from clients to get better results, reduced over-servicing and/or doors opening to other parts of the client's business as they value the impact and confidence we build in them. I couldn't recommend Chris highly enough

Managing Director, Propellernet
...feedback from the teams has been extremely positive. I am certain the course will help us to make a real change to the business and deliver tangible results to the bottom line - we recovered the cost of the course within 24 hours. Group Finance Director, Cogent Elliott
The work Chris Merrington did with Emap's recruitment sales teams before he undertook a six session training programme was as important as the training itself; he investigated our markets, spoke to the sales teams, listened to sales calls and really worked hard to understand the motivation behind our investment in both paper and online sales training.

The result was a series of popular, inventive and interactive but, most importantly, practical sessions which resulted in an almost 100% success rate in up selling online packages...

Head of Recruitment Sales, EMAP